PHILIP CLOUTS QUARTET
​​
The dancing exuberance of South African Township music, the convivial groove of gospel-influenced soul jazz, the joyful sway of Cuban guaguanco rhythms, the bluesy melodies of middle eastern praise songs and so much more all come together in pianist Philip Clouts' superbly accomplished quartet.

Clouts was born in Cape Town and the music of his homeland has stayed with him as he has continued on a voyage of discovery that has led him across all five continents, soaking up Caribbean calypso and the soulful strains of the Indian subcontinent while honouring and learning from jazz heroes including Bill Evans, Keith Jarrett, and Charles Lloyd.
​
As a key member of the popular London-based world jazz ensemble Zubop and its offshoot ZubopGambia, a collaboration with BBC World Music award-winner Juldeh Camara, Clouts created a solid body of work with African roots and since moving to Dorset in 2006 he has responded to his new surroundings with impressionistic compositions that complement and chime with his world music interests, resonating with folky themes and packing pungent rhythmical punch.

Following on from the critically acclaimed releases Sennen Cove and The Hour of Pearl, the new CD Umoya captures this wide-ranging music superbly and in concert, Clouts, saxophonist Samuel Eagles, bassist Alex Keen and drummer Dave Ingamells bring it alive with tremendous imagination, vim and vigour.
​

​Greg Abate jazz saxophonist, flutist, composer continues as an International Jazz/Recording Artist with 225 days a year touring the globe.

In the mid 70's after finishing a four year program at Berklee College Of Music, Greg played lead alto for the Ray Charles Orchestra for 2 years.

In 1978 Greg formed his group Channel One which was a favorite in the New England area and from there had the opportunity to play tenor sax with the revived Artie Shaw Orchestra under leadership of Dick Johnson from 1986 to '87.

Following this experience Greg ventured out as post hard bop soloist playing Jazz Festivals, Jazz Societies and Jazz Clubs throughout the U.S. Canada and abroad, including most of Europe, UK, and Moscow and Georgia Russia.

Greg is also an adjunct professor of Jazz Studies at Rhode Island College and is also a very active jazz clinician with co. sponsorship from the Conn -Selmer Instrument Co., conducting workshops and master classes through the U.S and abroad.

Greg has been inducted into the RI MUSIC HALL OF FAME 2016

"I sleep a lot better knowing there are alto players like Greg! It was a joy to make music with him and he writes good songs that are challenging." - Phil Woods

Abate is not content to rely on stock bebop riffs and standard chord progressions. Rather, the sharp angularity of his phrases and the often startling pauses in his fast-moving lines give his work a feeling of constant invention and creativity." – Howard Reich, Chicago Tribune

"…Abate's musical style can be seen as a distillation of swing's easygoing vibe and bop's more animated groove. He has developed a unique voice. – METRO San Jose,
"Greg Abate is an absolute powerhouse who will absolutely not let hard driving bebop die. One of the most exciting players around today, Greg's commitment to the music is total…" – W. Pickowitz, Jr., The Jazz Messenger

"Multi-saxophonist Greg Abate is a prime example of the 'rear back and blow' school of contemporary bop-based players. The tunes he writes or chooses are based on the kinds of changes that harmony-oriented jazzmen have favored since the beginning and he swings through them with and eager and easy virtuosity." – David Franklin, Jazz Times
​
"Greg Abate is one of the most appealing saxophonists on the scene today. He is mature with an abundance of gentle self-confidence. The result is that he plays music with sweetness and daring." – Jim Merod, New Jazz Recordings
Powered by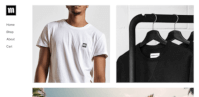 Create your own unique website with customizable templates.