U.S. saxophonist Peter Fraize and U.K. keyboardist Terry Seabrook first teamed up in the summer of 2016 when they brought their energetic soulful update of the classic Hammond organ group to venues in the Sussex culminating in a performance at the Love Supreme Festival. They are reuniting for a UK tour in July 2018.
Peter is a distinct voice as both a saxophonist and composer, known for his impassioned playing, and intricate melodic writing. His music draws from deep within the jazz tradition, modern rock and pop, and world music. He has led numerous groups over the years. Peter is a graduate of the Netherlands Royal Conservatory, and director of Jazz Studies at George Washington University since 1997 where he lives. He has also performed in Peru, Japan and Europe.
​
Terry is well known as the leader/pianist of Milestones and the top UK Latin-Jazz Band Cubana Bop (which has appeared at previous Ealing Jazz Festivals). After studying at Sussex University and Eastman School of Music in NY he began touring Europe and the Middle East with US Jazz singer Joe Lee Wilson. He has composed for his bands, TV shows and the Associated Board's Jazz Exams.
Peter Fraize
"Washington DC-based tenorman Fraize turned some heads on his recent visit to the UK's South Coast, especially with his appearance at Love Supreme Festival..." (Eddie Myer, Jazzviews.net)
"...tough, powerful, hard-swinging music, with superb performances... showing how much vigour can still be found in the post-bop tradition. Seek it out." (jazzviews.net, review of Facts + Figures)
"Saxophonist Peter Fraize's quartet makes it clear throughout Organic Matter that this is the 21st rather than the 20th century." "Easily recommended." (Scott Yanow, review of Organic Matter)
"Fraize's unpretentious, strong-toned, fluid sound exudes traces of prime Sonny Rollins, taken to a slightly freer zone." "Peter Fraize is a tenor saxophonist to watch." (Cadence Magazine, review of Third Attention)
"As a soloist... displaying the fire of John Coltrane." "You St. is filled with honest music and solid playing. The band pushes at its material, not content with cliches or pat readings of the themes." (Cadence Magazine, review of You St.)
"Fraize's commanding tenor tears it up... and what a sense of time!" (Dr.Herb Wong, past president, IAJE)
Terry Seabrook
"Seabrook has been touring extensively with this band and it shows. Audiences have liked their music and it's easy to see why." (Jazzwise.com, review of Sketches of Miles)
"This was arguably the best concert I have heard in Gateshead Town Hall since Sonny Stitt took it apart in the 1960s..." (Bebop Spoken Here, review of Milestones concert)
"Flashbacks to the be-bop era and Miles' later experiments with jazz-funk were all spectacularly demonstrated by this tremendous band." (Nottingham Post, review of Milestones concert)
"Terry Seabrook's band is The king of Cuban jazz-fusion utilizing the intricacies of the form and its open harmonic possibilities to kick up a riot on their sharp originals. Something of a finishing school for many a burgeoning and established talent." (Jazzwise.com, review of Now Hear This)
"An exhilarating workout from the currently touring UK Latin-jazz outfit... the energy expended makes it sound highly authentic. Composer-leader Terry Seabrook displays not only the right feel but a fluent harmonic palette." (Brian Priestly, Jazz UK)
"One of the best homegrown Latin jazz ensembles..." (Guardian Guide, Jazz 'Pick of the Week')
Powered by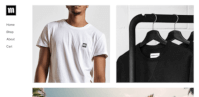 Create your own unique website with customizable templates.