Following their critically acclaimed debut album in 2015 the Button Band have been busy performing at venues in the London area and are embarking on a UK wide tour in May 2017 to promote the release of their second album "Emilie".

This quartet of in-demand young players was founded in 2012 by inventive guitarist Andy Button, alongside Andy Woolf on tenor sax, Dave Manington on bass and Marek Dorcik on drums. Between them they have worked with such luminaries as Gwilym Simcock, Kenny Wheeler, Mark Lockheart, Mark Anthony Turnage and Marius Neset.


All four members make regular appearances on the London jazz scene and the band featured in last year's prestigious London Jazz Festival. The group blends melodic content with sophisticated forms and incorporates elements of various genres from country, blues and South-African township jazz. to
angular post bop
.
The Button Band play
highly melodic,
unpretentious, accessible, modern British instrumental jazz.
​
"Button can "scronk" like Sco' when he wants to, or take on a wry, shy, smiling Frisell twang tone" - Peter Bacon
​
"Gently exploratory sax melodies and unfolding folk tinged melodies rich in dexterity" – The JazzMann
"Sprightly melodies, spirited solos and coolly elegant guitar" – Ian Man
"Strong melodies and a fine guitar solos" – Jazzviews
Reminiscent of Bill Frisell's cross-genre explorations" - London Jazz

​"Upbeat township swing straight out of the Loose Tubes mould, good-humoured and infectious." - Geoff Winston
Powered by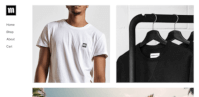 Create your own unique website with customizable templates.