Jonathan Mansfield's Elftet was formed in September 2015. His original compositions are influenced by those of Vince Mendoza, Marius Neset and Ravel, as well as songwriters such as Norah Jones and James Taylor. The larger ensemble offers a wide palette of textures and colours, from traditional four horn writing to more contemporary classical music with the use of strings and vibraphone. Elftet has gigged already around the UK and has been played on BBC radio 3 and WBGO (New York jazz station). In September 2017, Elftet are recording at Real World Studios with vibraphone virtuoso Jim Hart producing, Alex Bonney engineering and mixing as well as flute wizard Gareth Lockrane, Kit Downes on organ and tenor legend Chris Potter featuring on tracks. The line up features some of the most exciting UK based musicians.
Ella Hohnen Ford - Vocals & Flute
James Davison - Trumpet and Flugel
Tom Smith - Alto,Tenor Sax and Flute
George Millard - Tenor Sax and Bass Clarinet
Rory Ingham - Trombone
Dom Ingham - Violin, vocals
Laura Armstrong - Cello
Oliver Mason - Guitar
Jonny Mansfield - Vibraphone
Will Harris - Bass -
Bristolian Hero
Boz Martin-Jones - Drums
'Really beautiful music' - Jorge Rossy

'As a professional musician, I appreciate the high level of craft exhibited by Jonny Mansfield's Elftet. But more importantly, as a human being I bask in the beautiful feeling this music gives me. I will return to it again and again. Thank you, Jonny & Co.!' - Joe Locke

'Jonny Mansfield, whose incredible relaxed demeanour belied the quite mystifying way he managed to make this complex instrument sing.' - London Jazz News
Elfter was featured twice in Jazzwise's 'who to look out for in 2018' -
http://www.jazzwisemagazine.com/artists/14810-who-to-look-out-for-in-2018
https://www.facebook.com/JonnyMansfieldMusic/videos/2047823332196693/
Powered by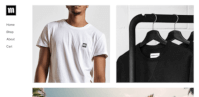 Create your own unique website with customizable templates.