Saxophonist Alex Hitchcock ('a fantastic talent' – Helen Mayhew, JazzFM) leads a powerhouse quintet that combines a compelling, adventurous ear for melody with virtuosic improvising. Highlights from the past year include performances at Love Supreme Festival, the Royal Albert Hall, Jazz in the Round, the London Jazz Festival and Pizza Express Jazz Club, as well as a tour of Hungary and Poland and radio play on BBC Radio 3 and JazzFM.
The quintet features five of the most creative rising stars of the UK's jazz scene, who have already made their mark as sidemen with an impressive list of jazz luminaries ranging from Jasper Hoiby through Chris Potter to Elliot Galvin.
Glassy saxophone and trumpet unison blends with rhythmic fireworks created
between piano and drums, alternating angularity and muted warmth.
Influences range from the explosive energy of Kneebody and the complexity and nuance of Ambrose Akinmusire to European trailblazers Phronesis and Django Bates.
Alex Hitchcock – tenor saxophone
James Copus –
trumpet, flugelhorn
Will Barry – piano
Joe Downard –
bass
Jay Davis –
drums
'If I suggest that it reminded me of Miles Davis's classic quintet with Wayne Shorter, that will give you some idea of the impact it had on me. It's tightly disciplined, in the best sense of the word, with the front
line of Hitchcock and Copus playing as one, but with a sense of space that allows soloists to explore the themes in any direction they choose'
–
thejazzman.com
'A fantastic young talent...undoubtedly one of the stars of the future'
–
Helen Mayhew, Jazz FM
'Incredible young lion of the tenor sax' –
Gareth Lockrane
'Sax virtuoso... one to watch'
–
Jazzwise
​
'Hitchcock blows contemporary post
-
Coltrane tenor soaring up into the outer limits' –
Bebop Spoken Here
'...effectively mixed a traditional tenor
ballad warmth with a brisk contemporary attack' – John Fordham, The Guardian
Powered by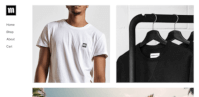 Create your own unique website with customizable templates.